Gosh, I have not blogged in SO long! I almost didn't remember my password. This fall was busy and I say busy as an understatement. If you follow me on Facebook or Instagram, I always show glimpses of my personal life here and there, so some of you know about my hectic schedule.  But I am really going to get all sorts of personal in this blog.
2017 was quite a year of ups and downs. Business wise, it was insane. A good insane. Hectic, but a blessing. In 2017 I did a total of 123 sessions, 4 One on One mentoring sessions and 1 group DSLR class. This is on top of all the billing, marketing, social media posting, blogging + being mom/wife and everything in between.
In early 2017, we suffered a miscarriage, which I have spoke openly about already. I went into a deep depression for quite a few weeks after this. I didn't want to talk to friends. I didn't want to go about my routine. I didn't want to take my kids to their activities. There were times I didn't even want to talk to my own family. I didn't want to work and answer emails. I just wanted to go into this bubble and not come out.
Loss is hard. I didn't quite know how to deal with it. Something I wanted so badly, was taken from me. Something my children & husband wanted so badly was taken away. Not to mention the rest of my family and friends who knew about it were striped of something they were excited about. It just wasn't fair. Life's not fair and I knew to get to a better place with it, I had to pick up the pieces, mourn and move past it. Always remembering, but never forgetting. And that's what I did. When August came, it was the month I was going to be due with the baby. It was always in my head. "I would of been 37 weeks and 2 days", I would say. "Would it of been a boy or girl?" "I wonder if my water would of broke?" I drove myself crazy.
My husband and I took a trip to the Florida Keys just us two for our 10 year anniversary in the beginning of August and it was just what I needed that month. Knowing I could of been… should of been giving birth at anytime during that month was hard. Getting away with my husband, something we NEVER get to do was just what I needed. But the entire trip I just kind of felt off, tired, nauseous. We had a wonderful time, but I was definitely not my normal self.
That week we got back, I found out I was pregnant. Our sweet rainbow baby came to us at just the right time and when I needed it the most. Our rainbow after our storm.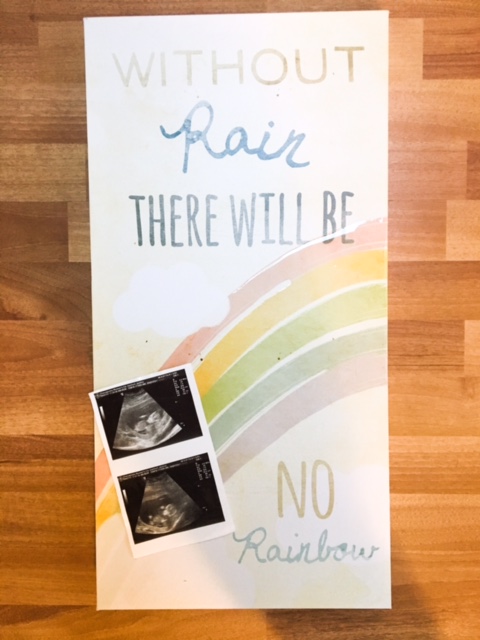 This year has been a crazy year of ups and downs and somehow through it all, my business thrived. I had the biggest year for Nicella Photography and I am so thankful for that. But you know what? I'm tired. I'm exhausted. So at one point this fall when I came home from my 6th session in a 5 day span, I started crying. Like full blown crying. I was tired. I had 7 sessions to edit, blogging was nonexistent, my inbox had 12 unanswered emails from 2-3 days prior, my house was A MESS, I don't think I spoke to my parents or siblings in NJ for weeks, or done anything fun with friends. My husband was doing the best he could in managing the kids activities schedules with his work schedule, cooking so we ate dinner and cleaning up. I felt I needed a change. I knew something had to change. A change in my life all around. I needed to simplify my life. I needed to declutter.
Enter my word for 2018: Declutter.
And I mean declutter EVERYTHING. We have a new baby coming in 3 months and things are about to change drastically. I have this STRONG need to do this in so many ways because I am tired of the noise. Tired of the stress. And my family needs me. This baby is going to need ME. All of me. I need myself. Does that make sense? Do you ever feel like you are kind of losing yourself along the way because of the noise? Going along with the motions but just not really there. This is how I feel and the only one to change it…. is me.
I started reading Emily Ley's Simplified Life and I started reading it at the perfect season of my life. It gave me the incentive to actually do this. If you have not read that book, I HIGHLY recommend it. I have been using her Daily Planner for a couple years, and this book is ON POINT!  I want to live intentionally. When my kids speak to me, I want to sit and listen and not worry about cleaning up stuff or answering an email. I want weekends of no work and screen time. I want a house full of love and less clutter and stuff just taking up space. I want to talk to my husband at dinner and not eat separately because of kid's activities.
So what's my plan of action? Well, for starters, I am clean sweeping my house. I mean that. Every single drawer, closest, bin… is getting sorted through. We live in a small three bedroom home. It doesn't financially make sense for us to move to a bigger home when in two years or less my husband retires from the military and we'll be moving again anyway, so we are making do. We're about to have a third child. And with a baby comes "things".  This is going to be hard for me. I am by far a hoarder, but I am most certainly one of those people who thinks everything has a sentimental meaning to it. So I do have a hard time getting rid of things and the "stuff" just builds up. This should be an interesting process for me, but I am excited to declutter stuff that we don't use and just takes up space. A fresh home is a happy home and considering I work from home…I need this.
Next up since we are talking about work, is just that. I am decluttering my schedule. And here is what I mean by that. Back in 2011, I left corporate America to pursue my dream of opening a photography business and being full time with it. I hustled for quite a few years. I spent many, many late nights learning, editing, doing sessions for free building up my portfolio, going to school all while….missing soccer games, dance obligations, family dinners, etc etc. I absolutely love my business. It is my passion. My clients are the most joyful, loyal ones around, but I am tired. This fall I was so burnt out. Snappy with my children. My husband. "Mom, come play a game with me." "No, I can't I have to edit" "Mom, can we go out to dinner?" "No, I'm working through dinner." This is how my life was. And I'm tired. I have a newborn on its way and two children AND a husband who need me, all of me…. and with that, comes decluttering my schedule. So what does this mean for Nicella Photography?
New scheduling for 2018, giving more time to my family AND my clients making a happy, stress-free photographer. I need to be consistent in my scheduling and stop taking on so much. So new for 2018, my openings each month will only be on certain set days. What I have in place right now for 2018, is two weekends a month open for sessions and 2 weekdays a week. A couple years ago, I decided that one weekend a month I was not going to take on any sessions. That lasted less than a year before I could not say no and I had to squeeze in that last client on a weekend off, giving up our family time (which has always been oh so important to me) and that plan just went out the window. I HATE turning people away, but I have turned my family away for many years and in return my clients were getting the brunt of it too. For example, this fall I haven't blogged a single session. And that just doesn't sit right with me. Every one of my families deserve to be showcased. So to all my families this fall, I am sorry. Your special blog is coming soon! I was late on getting sneak peeks up and I have a strict rule I like to do that within 24-48 hours of the session. You invest in something so special, get all dressed up. I want to show you right away what we captured and I failed on that this fall, and I am sorry.
This new change in scheduling and taking on less sessions will be felt financially and one of the reasons I am able to do this is because of my new side hustle with Monat. To learn more about that you can join my FACEBOOK GROUP. You would think taking on something else would be stressful, but instead Monat is giving me time back and I am forever thankful for that.
Next up is decluttering my social media. I follow A LOT of people on Instagram & Facebook. I have no idea how or why I follow them. There are some people I follow on Instagram that every time I read their posts I feel less of a mother, as a wife, as a friend, as a photographer, I feel like I dress like a slob, I'm fat, I'm lazy, etc etc…. So basically following these people make me feel like s**t about myself. Why am I following them? Exactly. So this weekend I am unfollowing people who make me feel that way and people who don't inspire me. I want my Instagram feed to be full of joy and inspiration, not make me feel less than a person.
Debt. We don't have a ton of debt these days, but we do have some and it is our goal for when my husband retires in 2 years to be debt free. Decluttering debt is huge on my list and definitely a possibility now with my side hustle of Monat (again, a new thing bringing the blessings).
Friendships. Ok, I'm not really getting rid of my friends. haha. I adore my friends and friends have always been family to me and family means a lot. My bestest friends are girls I have been friends with for 20-30+ years! It's definitely quality over quantity.  However, I do need to let go of friendships that make me sad, stressed and cause me pain. Friendships that I thought were real, but were draining and fake.  I need to declutter it and let it go. Does this make me sad? Absolutely. But trying with people who are just not in it with you and don't care about you, are not the friends you want to have. I hate that I am 38 and have to still learn on this, but being a good friend to each other is important to me and if you are selfish….#bye. I am blessed with a tribe of some amazing people and though my tribe is small, they are whole. And that's who I want to surround myself with..whole people. I don't need drama. I don't need to wonder if you are my friend today but not tomorrow. Although I miss the fun times with people who I thought were my friends, I've come to accept they weren't ever really my friends.
Apps on my phone. You think I'm kidding with my decluttering? Nope! Everything is going. haha!  If I haven't opened the app in 3 months, it's getting deleted. Maybe my phone will actually run faster!
Subscriptions.  Good Lord I belong to a bunch of stuff! I love me some happy mail, but you know where most of that stuff sits? In my drawer, untouched. Sometimes it will sit for 2-4 weeks in the original packaging on the floor in my room. Why am I wasting my money on this? And the space? So I started unsubscribing to different monthly descriptions I don't use anymore. I had THREE clothing shipment subscriptions. I went down to one. I had TWO makeup/beauty subscriptions, I went down to one. I had FOUR meal deliveries I would always forget to skip, I cancelled them. There are a few subscriptions that are necessities I am keeping but the unnecessary stuff is going because it's just that, unnecessary.
If you made it this far, thank you for reading. I hope with freeing up some more time and space, I can get back to things I love doing. Like running and training for another marathon after the baby. Blogging personally. Taking pictures for myself. Traveling more. Stressing less.
I'm excited to declutter. To simplify. To get rid of the noise. Say bye to unnecessary stress.
I know this is going to be a HUGE change for me. But I need to do this. I need to be my whole self again, not being pulled in 45,000 directions and feeling burnt out constantly. My family deserves it, my friends deserve it and I need it.